B&E Manufacturing
MANUFACTURER OF AEROSPACE COMPONENTS

since 1981
We Specialize in Manufacturing Straight Hydraulic Fluid Fittings, Nuts and Custom Parts to Drawings Specifications.
B&E Manufacturing Company is in the business of manufacturing precision quality AN, AS, MS, and NAS hydraulic tube fittings, used in conjunction with Aerospace, Commercial, and Military applications. In addition, we also manufacture Specialty type fittings and Machining parts in accordance with customer supplied drawings and specifications.
Take a Tour
Visit our website @ www.lisi-aerospace.com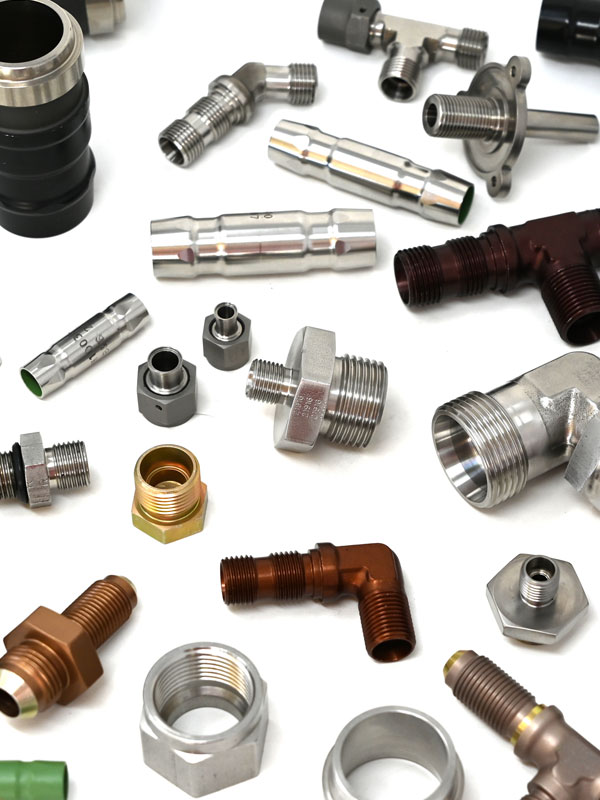 ISO 9001:2015 and AS9100D Certifications
Our products include: Flanges, Bolts, Plugs, Fittings , Elbow Fittings, Adapter Fittings, Tee Fittings, Plug Fittings, Union Fitings , Crosses Fittings, Bushings, Nipples, Sleeves Fittings, Reducers, Swiveless Fittings, Nuts, Caps Assembly.