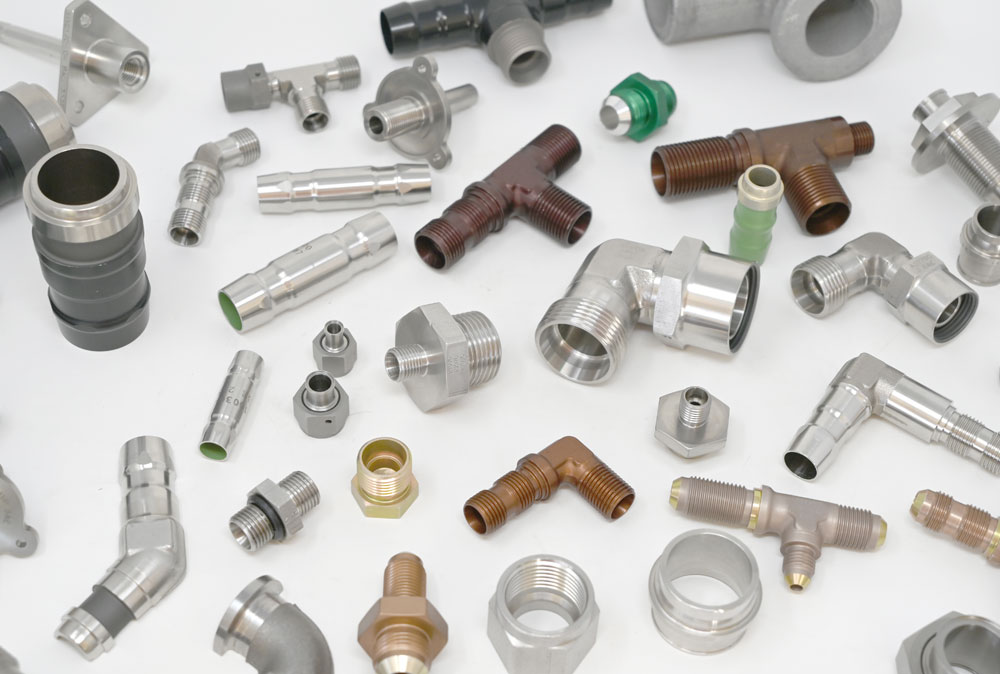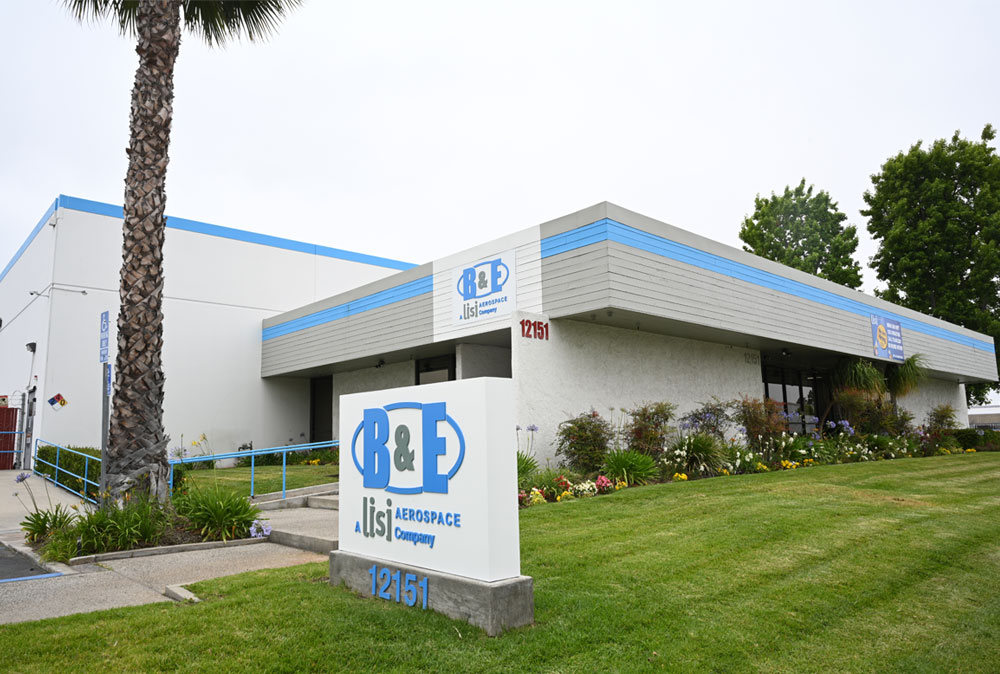 We Specialize in Manufacturing

Straight Hydraulic Fluid Fittings, Nuts and Custom Parts to Drawings Specifications.
B&E Manufacturing Company is in the business of manufacturing precision quality AN, AS, MS, and NAS hydraulic tube fittings, used in conjunction with Aerospace, Commercial, and Military applications. In addition, we also manufacture Specialty type fittings and Machining parts in accordance with customer supplied drawings and specifications.
Our facility was founded in nineteen eighty-one (1981) by Larry Solinger. Since that time we have strived to maintain an atmosphere of continuous improvement, and to that end have acquired a wide range of machine equipment to manufacture our products. These items include, but are not limited to, a CNC Machining center, Precision CNC Lathes and Turning Centers, Vertical Mills, and Reed Thread Rolling Machines. In addition, we have numerous Secondary Operation machines and other associated equipment vital to the production processes of our facility. We manufacture fittings and machined parts from a variety of materials, including Aluminum, 1137 and 4130 steel, virtually all 300 Series Stainless Steels, Titanium, and Nickel Alloys, to name a few. Our products are machined from Bar Stock and Raw Forgings.
The B&E Quality Assurance Department and Quality Control System is certified to ISO 9001:2015 and AS9100D, and NADCAP/PRI AS7112/2 QML Fluid Distribution. Furthermore, we also maintain Special Customer Requirements and Specifications for additional manufacturing procedures and process control. B&E incorporates the latest in Statistical Process Control (SPC) methods to ensure that our products are of the highest quality, and our efforts in the realm of SPC have been recognized by Lockheed-Martin's Aeronautics Material Management Center.
B&E Manufacturing is proud of our status as a Valued Supplier to the following agencies: The Defense Logistics Agency (Cage Code 59680), General Dynamics, and Honeywell Hardware Product Group to name a few. B&E Manufacturing would now like to prove ourselves to your facility, and invite you to review our certifications and capabilities.
We look forward to the opportunity to serve you. Thank you for your time and consideration.
Larry Solinger
President